New residential construction in Downtown Montreal
Publication: 11 May 2021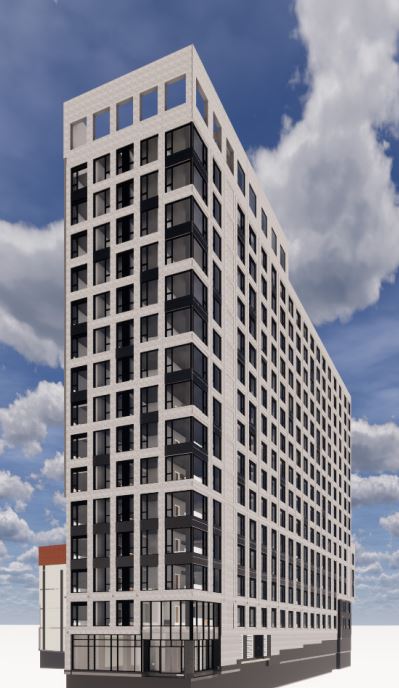 A car dealership once occupied the site of Divco's latest multi-unit residential construction project.
Located on Bleury Street, just south of Rene-Levesque, its design was created around the concept of providing its residents with abundant green space. The project will boast an incredible interior courtyard, a unique offering for downtown Montreal. Other amenities include a rooftop terrace, gym, lounge, and pool.
The courtyard and two storeys of underground parking will connect the project's two towers. Fifteen and five storeys respectively, the towers will house 245 units across 160,000 ft².
"Building in this tight downtown environment requires that Divco put the spirit of good neighborliness at the heart of our construction planning initiatives," stated Yvan Quenneville, Project Director. Yvan's team is committed to minimizing disruption with optimized techniques. With demolition now complete, our excavation team mobilized on-site in the first week of May.