The entire structure has been poured on our 1000 Levert project!
Publication: 21 October 2022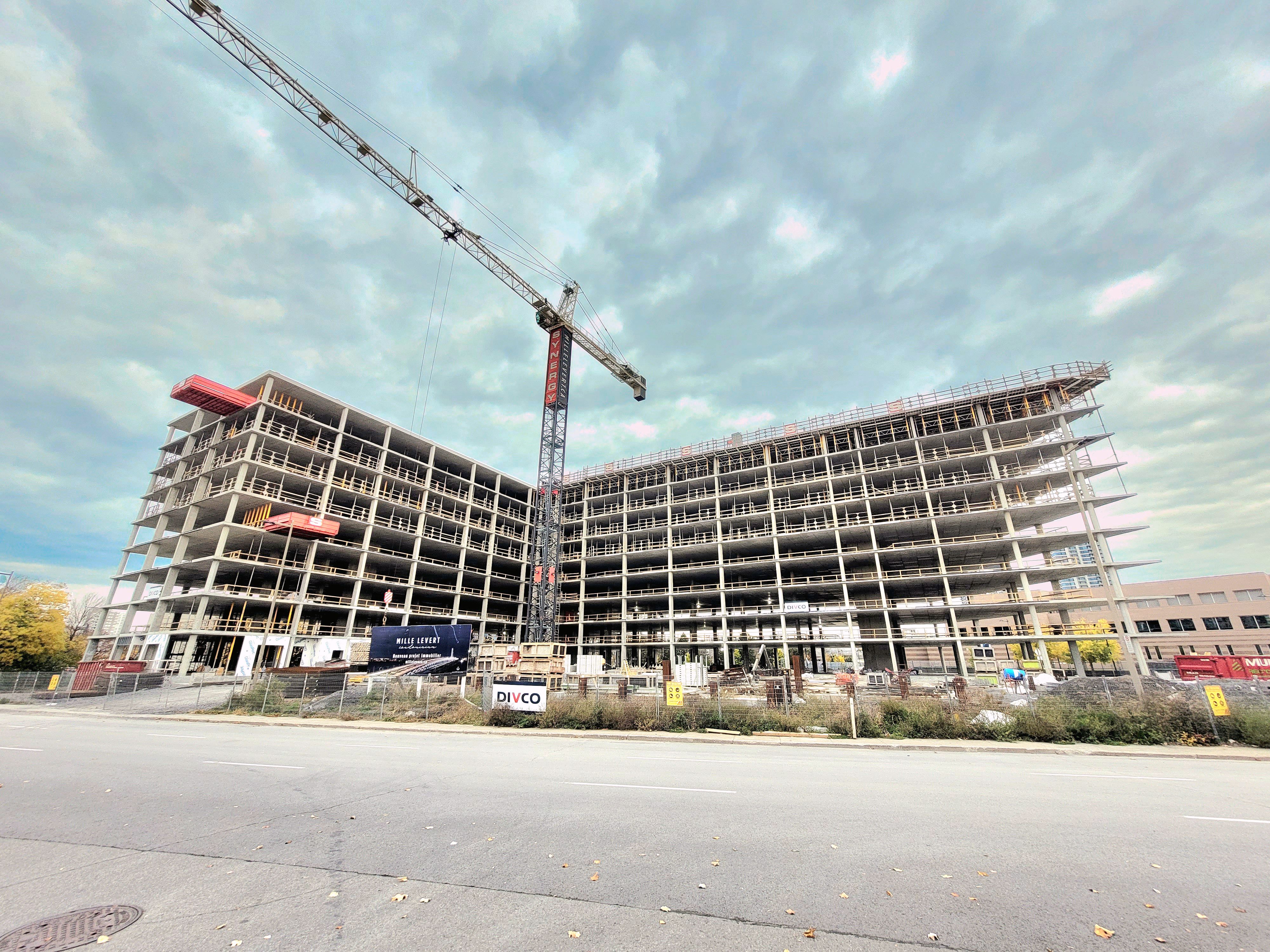 We have just completed the concrete pours for the structure on our 1000 Levert project. This is a major milestone for this large-scale residential project. Indeed, it took about 16,000 cubic meters to pour the 9 floors of the future complex.
It is now time to move on to the next step: the exterior envelope.